Review of Empire of the Ants by Bernard Werber
My rating: 4 out of 5 stars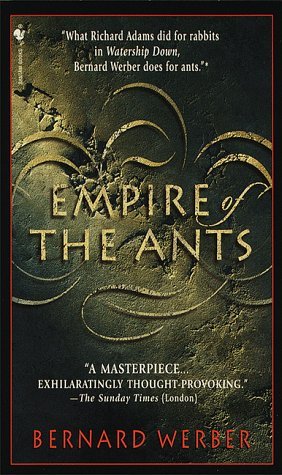 This book is interesting if you are interested in ants and fiction. It is a strange combination and probably not for everyone.
I enjoyed it anyway. It uses an unusual mix of perspectives from within ants nests and without. It combines these two in a mysterious way that I quite liked. Enjoy the journey.
This book could win a nomination for the best leading ant award!
Bernard Werber
[Posted by: Peter James West, author of the science fiction series: Tales of Cinnamon City.]
If you're new to the my books, you'll find that they're a mixture of military science fiction, action, and fantasy.
Tales of Cinnamon City is a science fiction series set in the richly detailed world of Megarothia.

For a limited time, you can get a FREE copy of Information Cloud – the first novel in the series – direct from this site. Just click the button below to get started.